MARCH OUTREACH!
In the month of March, we are offering not one but TWO outreach projects! We will be collecting both monetary and in-kind contributions to provide bicycles to the children of the Watonga Whirlwind Mission, and we will also be collecting items for and assembling appreciation bags for the nursing staff at Mercy Hospital. We are collecting 20each of the following items--please sign up on the St. Paul's website: 18-24" bicycles; helmets; hand air pumps; air gauges; bike lights with batteries; bike bells for handlebars; and bike tire repair kits. We are also asking for 20 repair sponsorships @ $45 each to offset the cost of refurbishing used bicycles. We will be collecting these items on Saturday, March 27, at 9:30 a.m.

Bicycles for Whirlwind Mission Children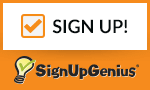 We are also collecting items and will be assembling gift bags for the nurses at Mercy Hospital. Below is a Sign-up Genius list for the Appreciation Bags. It's a large number but St. Paul's can handle it!
15 - bags of Hershey Nuggets Assortment (ex. Walmart 145/count)
400 - Individual packages of potato chips
2 - bags peppermint hard candy ( ex Starlight mints, 600 count @ Sam's)
400 - Individual cookie packages
30 - Volunteers for assembly
Final Ingathering; Saturday 3-27-21, 9:30-10:00am
Assembly; Saturday 3-27-21, 10:00-11:00am
---
Tags: Outreach